The following physicians are investors in the Surgery Center at Pelham, LLC. If you are in need of an outpatient procedure, these physicians refer patients to this center for outpatient surgery.
Frank Armocida
Gregory Bentzel
Mary J. Black
Derek Brenda
Henry F. Butehorn, III
Robert A. Cochran
Tommy Eison
John A. Foster
Michael W. Funderburk
Bang Giep
Hoang Giep
Michael Hoenig
Michael Jordan
Paul A. Lepage
John T. Lettieri
Mark Lijewski
William Long
Anthony Mathis
Thomas Montagne
Michael Orseck
Erik Steiniger
John E. Walton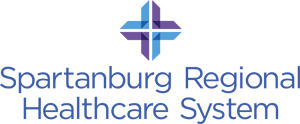 The Surgery Center at Pelham (SCP) is a joint venture between Spartanburg Regional Healthcare System and a group of local physician investors. An eight member Board of Directors comprised of four hospital representatives and four physicians oversee the center. All SCP staff, policies, procedures, equipment and ancillary services meet the highest safety standards. The SCP is licensed by the State of South Carolina as well as by Medicare.